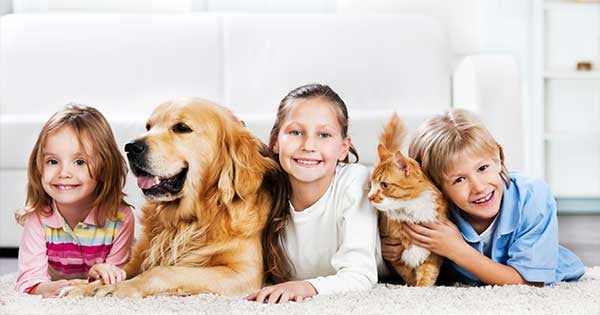 We love our pets, and keeping them safe and healthy is our number one responsibility as a pet owner. When it comes to pet safety, there could be hidden dangers in your home, especially in the form of home cleaning products. The EPA estimates that more than 50 percent of indoor pollution is the result of chemical-based household cleaning products, which means you and your pet are at risk for exposure to toxins inside your home. Pets are at an even greater risk because of the faster rate in which they absorb and process chemicals into their bloodstreams. As you begin spring cleaning this year, take inventory of the cleaning products you have in your home. While they may be effective at removing dirt and grime, they may also be putting your pet at risk. Read on for a list of pet safe products and natural alternatives, and more importantly, a list of products, chemicals, and cleaning materials to avoid.
Natural Pet Safe Products and Alternatives
There are a variety of non-toxic items that you likely already have in your pantry that can be used as effective, safer cleaning products. Consider the following options:
Baking Soda – Use it in place of harsh scouring cleansers or sprinkle it in your carpet to remove pet odors.
Coarse Salt - Like baking soda, it can replace harsh scouring cleaners in your home.
Vinegar – Create a solution by mixing vinegar and water that can be used to clean your bathroom or kitchen. The mixture is also effective for removing rust stains.
Borax – This naturally occurring mineral can be used as directed with laundry detergent to clean pet bedding in the washing machine. It can also be used to kill fleas.
Corn gluten – Use it to replace toxic lawn fertilizers
Also remember that while these products are safe for your pet to be exposed to in small, diluted amounts, they should never be easily accessible. Ingestion of almost any item in large amounts can be deadly.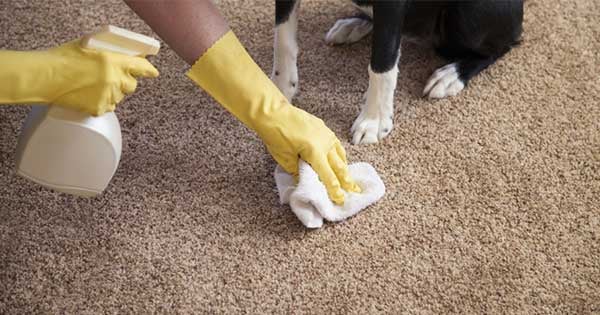 Unsafe Products – Avoid Using These Around Your Pet
Put pet safety first and avoid using any home cleaning products that include the following chemicals that are toxic to pets:
Phenols – Often found in air fresheners
Isopropyl alcohol – Found in some all-purpose cleaning products
Formaldehyde – Often used to treat fabrics to make them stay wrinkle-free
Phthalates – Often included in fragranced cleaning products
Ammonia – Often found in oven and window cleaners
Chlorine – Found in some all-purpose cleaners
Perchloroethylene – A chemical used in dry cleaning
D'Limonene – Found in some "natural" flea repellents, it is highly toxic to cats
Pyrethrin – Also found is some "natural" flea sprays and dips
2, 4-D – An herbicide found in many lawn fertilizers
Mothballs
Bleach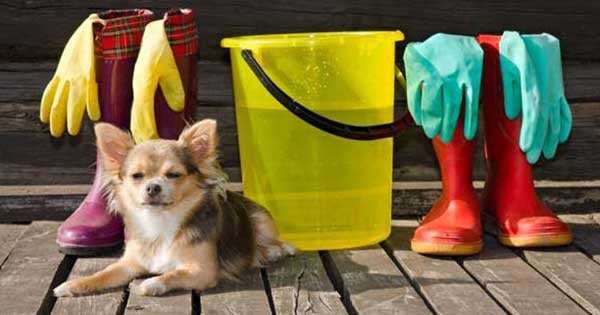 Once you find pet safe solutions for cleaning your home, make sure to financially protect your investment. With the best homeowners insurance policies available to protect all the things you love and value, Southern Oak Insurance can help you safeguard your investment. Our agents are experts in Florida homeowners insurance and understand the marketplace dynamics that can impact premium costs. They will also help you find the most cost efficient policy to protect all the things you value in your home. Contact us to ask for a quote for homeowners insurance coverage today.
Making sure the entire family is safe, children and pets included, is always a top priority. Download our Spring Cleaning and Family Safety eBook to learn more best practices for this upcoming season.