Buying a house is one of the biggest decisions many people make in their lifetimes. With so much emotional energy, debt, and cold, hard cash on the line, no one wants to make a mistake. Luckily, by taking time to make a solid plan about specific needs and priorities before buying, home buyers can substantially reduce the chances of making a mistake. Here are five of the most important factors to consider before signing on the line.
Budget
When it comes to buying a house, most people want as much as they can get. They take their preapproval amount and find the best house in that price range. The problem comes when they must then come up with the money to cover other necessities, such as closing costs, home and title insurance, inspections, and taxes. Homebuyers who account for all costs up front will avoid surprises later. Here are 3 tips on shopping smart for homeowners insurance.
Safety
Buyers, especially those with families, are usually looking for safe areas. They sometimes forget that safety has another form, too: insurance. When it comes to homeowners insurance Florida is like any other state: they have a wide variety of good options to choose from. Sources of Florida homeowners insurance range from private providers, to independent agents who source Florida homeowners insurance from more than one carrier, to member-owned companies. When searching for the best homeowners insurance company for your family, consider factors such as customer satisfaction, claims response, and financial stability for which companies like Southern Oak Insurance and USAA homeowners insurance get high marks. Read why financial stability is so important here.
Room to Grow
Homes are built to last, but if the buyer outgrows the home, that won't really matter. When shopping, individuals who think about what they'll need in future as well as at present are more likely to be happy in the home long-term. Take into consideration new family members, changing needs, schools and more.
Investment
Buying a house, beyond giving a buyer and their family a place to live and grow, is also an investment. Make sure it will remain a good one by projecting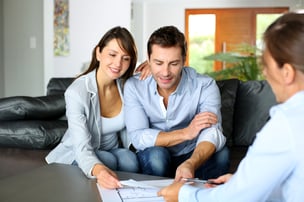 your home's value into the future using a home value projection calculator. Although it is guesswork, it can offer a picture of the future that may come in handy.
Condition
Buyers who don't enjoy home improvement projects shouldn't buy fixer-uppers on the assumption that they'll want to do those projects once they own. They won't. Instead, cut square footage, choose a different location, axe amenities, or sacrifice another aspect to get a home in better condition. Over the long haul, a move-in-ready home will bring more satisfaction.
Of course, these aren't the only factors to consider when it comes to buying a house, but these are among the most important. Take them seriously, spend time making the best possible plan, and stick to a budget and priorities once shopping. Present dedication will lead to long-term satisfaction.
Also, if you're looking to save some money, find ways to get discounts on homeowner's insurance here.