According to the U.S. Census Bureau, about 30 percent of Floridians choose to rent their homes. Many hope to save up money or get established in their careers before buying a house. Others just enjoy the flexibility of a rental lifestyle. The right choice just depends upon the individuals or family involved
In any case, too many Florida renters believe that only property owners really need to worry about insurance. Meanwhile, homeowners insurance companies estimates that their average home policyholder owns about $35,000 worth of personal property, and a Florida homeowners insurance policy for landlords typically won't cover any of it. In the event of a fire, burglary, or other hazard, all of this property could be lost with no way to recover the value. Read more about why you need renters insurance here. Besides property, Florida renters insurance also provides other benefits.
How Much Florida Renters Insurance Do You Need?
Personal property: Of course, renters insurance covers personal property. The best way to figure out how much personal property you need to cover is to take a home inventory. Not only will this inventory help you understand the value of your personal property, it will also make it easier for you to work with your insurance adjuster if you do need to make a claim. Southern Oak Insurance has created a free Home Intory Checklist that makes the process of cataloging your personal property fast and easy. You can even take pictures and attach them to the forms. Download your Home Inventory Checklist here.
Liability insurance: If a visitor claims that your negligence caused an injury or property damage, your renters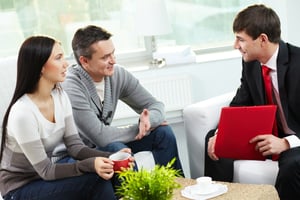 policy could pay for damages. In some cases, this can be a bigger risk than simply losing personal property. You might take the the standard liability insurance included for your policy, but if you have a high net worth or a high-paying job, you might ask your agent about extra insurance. Renters with a lot to lose need more coverage than their less affluent neighbors. Consult your agent for the best policy limits for your family.
Relocation assistance: Another type of coverage that might be included is called "loss of use." This helps you pay for a move or temporary housing in case your rental property gets badly damaged in a covered incident. This handy coverage offers peace of mind, and it isn't usually very expensive to add as an option.
How Much is Homeowners Insurance?
Florida insurance companies offer very competitive rates for renters insurance. Any good independent homeowners insurance agent should be able to help you find affordable premiums and determine the right amount of coverage for a home that you rent or buy. USAA homeowners insurance is a good choice for people who qualify, but USAA doesn't write policies in the Florida market. Southern Oak Insurance has partnered with USAA to provide the same high level of customer satisfaction that USAA members and their families have come to expect. We are eager to serve this state, and we hope you learn more about us. Also, make sure you bookmark our blog for more Florida homeowner tips!