Understanding homeowners insurance in this state takes some effort, and that's why independent insurance agents work to serve their clients by answering questions and providing competitive home insurance quotes. But homeowners need to take responsibility for their choices, and that is why we suggest these seven questions to ask about Florida homeowners insurance.
1. Licenses: Can the agent prove that both he and the insurance company are properly licensed with the state? All Florida homeowners insurance companies must be licensed by the state, and this information is publicly available.
2. Claims history: If you are still looking for your new home, you should know that a prior claim history might tell you a lot about what you should expect in the future. Independent insurance agents can also help you uncover this information by offering you home insurance quotes before you buy.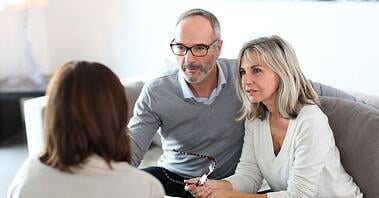 3. Coverage: Understanding homeowners insurance means knowing what your policy covers, and even more important, learning what it doesn't cover. Also, you may have to customize policy limits because of your unique situation. Read more about what typical policies cover.
4. Personal property: How will you get reimbursed for your possessions if they are lost, stolen, or damaged either on or off your property? Besides the overall limit for the contents of your house, do certain types of items have lower limits?
5. Liability: What do you have to lose if somebody files a damage or injury claim against you? If you own your house, have a retirement account, or other assets to lose, you should consider this part of your Florida homeowners insurance carefully.
6. Flood insurance: Your basic policy won't cover floods and might not even cover windstorms, so how will you be protected against storms? Read more about why you need flood insurance.
7. Water damage: What about water damage caused by plumbing problems or mold?
How Much is Home Insurance in Florida?
Of course, the first question that most homeowners have is how much a policy will cost. After tailoring your coverage limits and policy options, independent insurance agents can offer you multiple home insurance quotes. As a Florida homeowners insurance company with an A-Exceptional Financial Stability Rating® from Demotech, Southern Oak offers a very good value with the specific coverages to match your family's needs.