It hardly bears saying that buyers shouldn't take the home-buying process lightly. Not only is it a lot of money to drop, but they'll need to live and be happy in that home for the next several years at a minimum in order to make it a worthy expenditure. The best way to choose correctly is to balance priorities, such as safety, area home values, family accessibility, and overall fun. We've broken down these categories below with a few suggestions in each to hopefully make buying a house easier and more fun.
1. Safest Cities
Especially if homeowners have a family or plan to have one, safety is a huge factor when buying a home. The top five safest cities in Florida according to crime reports are Indian River Shores, Highland Beach, Parkland, Weston, and Marco Island. Safety is also the reason homeowners will want to get the best homeowner's insurance they can. Florida homeowners insurance comes in a range of options, so shop around to find the one that best fits your family. Consider carriers like USAA Homeowners Insurance and Southern Oak Insurance which have models based on financial stability and customer satisfaction.
2. Best Home Value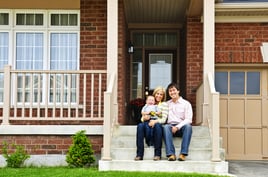 When shopping for a home, it makes a lot of sense to consider overall values in the area as well as the value of a particular home. Most people will not stay in a house until they die, especially these days, so resale potential is a very real factor. Check out the average home prices in Florida cities over long periods of time rather than just current values to make sure to get a house that will hold value over the long haul. Currently Miami, Fort Meyers and Tallahassee lead the rankings.
3. Most Family Friendly
Florida has a reputation for being the place folks retire to, but it's also a very family-friendly place to live. Some cities more so than others, of course. When homebuyers already have or are planning to start families, it's very important to buy in an area that will be good for kids. For those with small ones, the top Florida cities include St. John's, Longwood and Ponte Vedra Beach.
4. Most Entertaining Cities

Buyers who care about nightlife, culture, great food or other types of entertainment, look for a happening scene for their home, but this criteria might be different for families. Locations that offer both fun and good living include Miami, Dunedin, The Villages and Naples.
Remember, buying a house is a big decision and buyers should consider all factors before signing. Check out the area, weigh priorities and research the best homeowners insurance Florida has to offer. Taking the time to do each step right will go a long way toward ensuring future happiness and peace of mind.
If you're looking for more advice for new homeowners, check out another one of our posts on finding great homeowner's insurance discounts here.
And to find the best insurance policy for your new house, click here