According to travel experts at AAA, 94.5 million people will travel away from home this Thanksgiving, leaving millions of homes susceptible to thieves. While you shouldn't skip the holiday festivities or miss out on Mom's pumpkin pie this year, you can take a few simple steps to safeguard your home while you're away.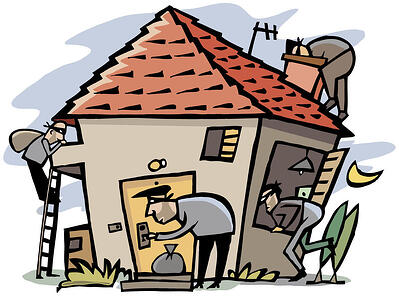 Keep your plans to yourself for now: Make sure only a few close friends and the family that you are traveling to see know the dates you'll be gone. Broadcasting your travel dates to the world potentially lets thieves know that your home is ripe for the picking.
Have a trusted neighbor keep an eye on your property: If you have a friendly neighbor who will not be traveling this year, notify them you'll be away and ask them to alert the authorities if they see anything unusual at your home. If they notice unusual vehicles in your drive, lights on, movement at odd hours. or other disturbances, a simple phone call to the police could protect your home from thieves this holiday season.
Pretend someone is home: Set up lights on timers, make sure all mail and newspapers are collected, and consider using a pet sitter instead of a kennel. If you have a dog, a sitter will likely need to visit multiple times each day, and activity (and your pet) will scare potential thieves away.
Don't have a dog? Invent one! Spend a few dollars at the discount store and you'll be able to create a faux pet; burglars are scared of encountering dogs of any size. Place a dog bowl. a few toys and a "Beware of Dog" sign in prominent locations; you can always donate these items to a good cause when you get home.
Take a tour of your home: Before your Thanksgiving travel departure date, take some time to explore the outside of your home and make sure all doors and windows are secured -- and that any ladders or other helpful tools are put away. If you've done some early holiday shopping, make sure that boxes, bags and packages are not visible through windows or in your trash.
Let your security provider know you'll be away. If you live in a gated community with security, let the property owner's association know you'll be traveling for Thanksgiving. If you have a private home alarm or other service, make sure that all parties know your home will be vacant.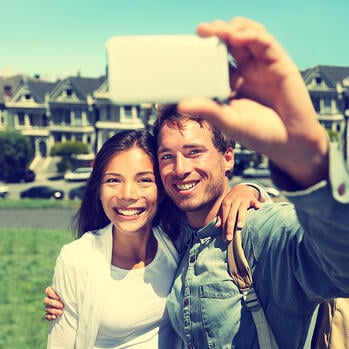 Save the status updates: All of the hard work protecting your home can be undone in an instant if you share your Thanksgiving travel adventures on Twitter or Facebook. Save the beach selfies, airport Instagram shots, and other updates until you get home. You can always snap now and post later. Even if your Facebook page is set to private, some items will still appear on Google during a search. If you must post about your travels on social media, don't publish any sort of countdown to the end of vacation...at least make thieves think you could be home at any minute.
FBI Burglary statistics show that crime goes up during the winter months, particularly around the holidays. Taking these simple steps before you leave home can safeguard your property and keep you from becoming a holiday crime statistic.
Visiting Relatives? Make sure their house is safe for kids or the elderly. Download our House Guest Hazards Tip Sheet: