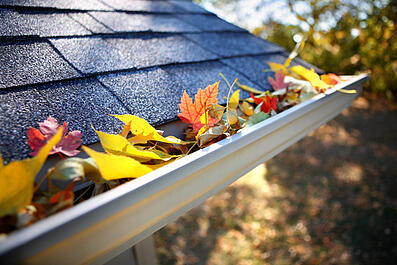 As much as we love summer, we couldn't be more excited to brace our homes for the winter. Here in Florida we might not get terrible snow or ice storms but there are still some home maintenance tips we can't forget about. As the air gets cooler and the days grow shorter, we need to make sure we prepare our homes for any cold weather that might come our way.

Here are some simple home maintenance ideas to get your autumn checklist started.

Roof

No one likes the thought of a damaged roof so do your part in preventing any damage by checking your roof for leaks or issues throughout the year. If you don't feel comfortable getting up there and checking, we suggest hiring a professional to do the task for you.


Gutters

With leaves falling, make sure you clear out debris for your gutters to prevent clogging. You want rain to be able to easily flow off of your roof.

Windows & Doors

We can all agree that we don't like getting an outrageous electric bill so this winter, help prevent it. Make sure all of your doors and windows have tight seals to block any air from coming in. Whether you use spray foam, caulk or weather stripping, this is pretty easy to do yourself and can save you a lot of money.

Lawn

As leaves start dropping, you want to keep your soil healthy throughout the winter months. To do so you can either mulch your yard with a lawn mower or rake up all your leaves, as leaves can kill your grass if they're left there for long periods of time.

Fireplace

Is your fireplace ready to come out of hibernation this winter? Make sure to clean out your fireplace as well as have it inspected so that you are confident it's ready to take on the task of keeping you warm.

Take advantage of this beautiful, cool weather and put these simple home maintenace ideas to good use; there's no better time to get your home in tip top shape.

Looking for more simple home projects this fall? Why not get those closets organized or download our home inventory checklist now and make sure your property doesn't get forgotten in the event of a claim.