Who needs home insurance? For most families, a home is their most valuable asset. Understanding homeowners insurance is the first step towards protecting it.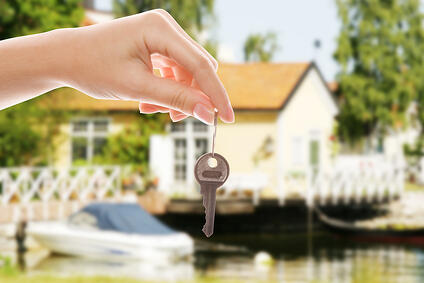 1. Your Florida Homeowners Insurance Covers Your Building Structures, Personal Property, and Financial Responsibility
Basic Florida homeowners insurance policies actually provide a package of protection. Typical policies cover your home and other structures on your property. That means you might get help paying to repair your garage, fence, and backyard deck. However, they could also provide liability coverage in case another party says your tree branch fell on his fence or your family dog bit his kid. If you're already working with an independent insurance agent, here are the 7 most important questions to ask him/her.
2. Your Lender Requires Homeowners Insurance
In order to protect their own investment in your home, almost all lenders require homeowners insurance. To make it easy to budget for this bill, most lenders will even collect money in an escrow account. You simply pay a prorated amount every month along with your mortgage bill. However, you are under no obligation to purchase insurance from your lender, and you will probably find cheaper home insurance quotes if you shop around. Flood insurance is not requred by most lenders but is strongly encouraged. Read the 3 biggest reasons why you need flood insurance.
How Much is Home Insurance?
At Southern Oak Insurance, we are eager to help you find quality coverage at the best possible price. We have a network of independent insurance agents ready to help. We can work with you and your mortgage company. We have been protecting your neighbors for over a decade, and we hope to hear from you soon.
Looking for more information about homeowners insurance? Learn about the 4 basic policy types to make sure you're choosing the right policy for your family.
Click for a simple and easy Intant Quote